A different kind of tarot card designed to encourage introspection and personal growth. Often, we look for guidance outside of ourselves when our higher self already knows what is best. This unique deck helps you access your inner wisdom by showing imagery rich with symbolism. You are guided through a series of reflection questions about the images, bringing insights and new perspectives to your life. It's a fun way to develop intuition and build self-trust. 
The Deck of Mirrors is a powerful tool that can be used in many settings, including the following:
A tool for self-reflection.

A fun way to have creative writing prompts in classrooms.

An ice breaker for meetings and retreats.

A conversation starter for therapy or coaching sessions.

A communication tool for couples and families.
The cards feature original artwork Pi Luna inspired by photography by Raven Siker.  
72 cards

2.5 x 3.5 inch cards

Instructions included 
Want to try it? Pi Luna gives one free 15-minute reading on Zoom. Contact her to schedule your free reading.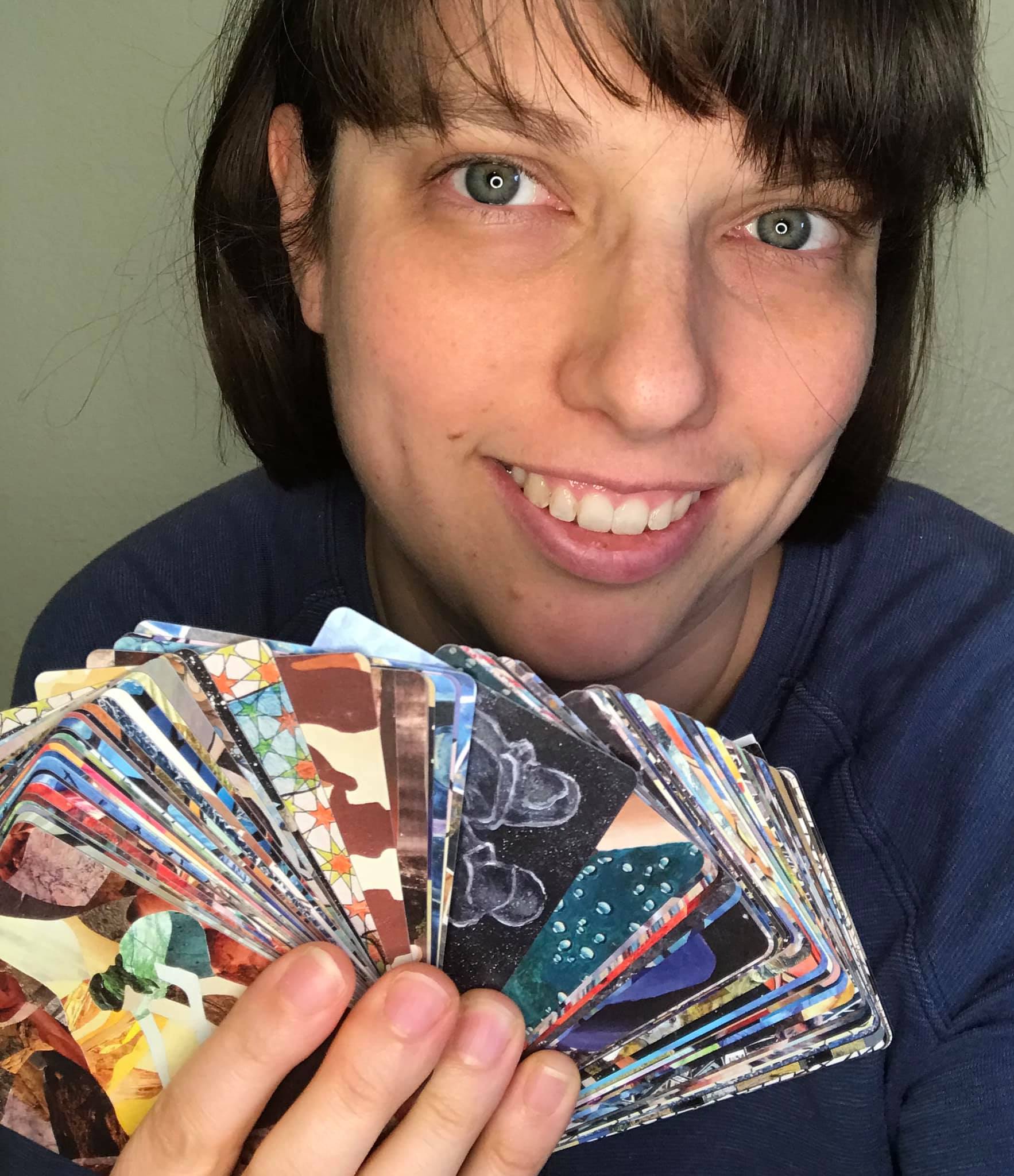 Schedule a Free Reading
Want to try out the Deck of Mirrors? Pi Luna offers free 15-minute readings on Zoom. Click below to schedule.
Schedule Reading